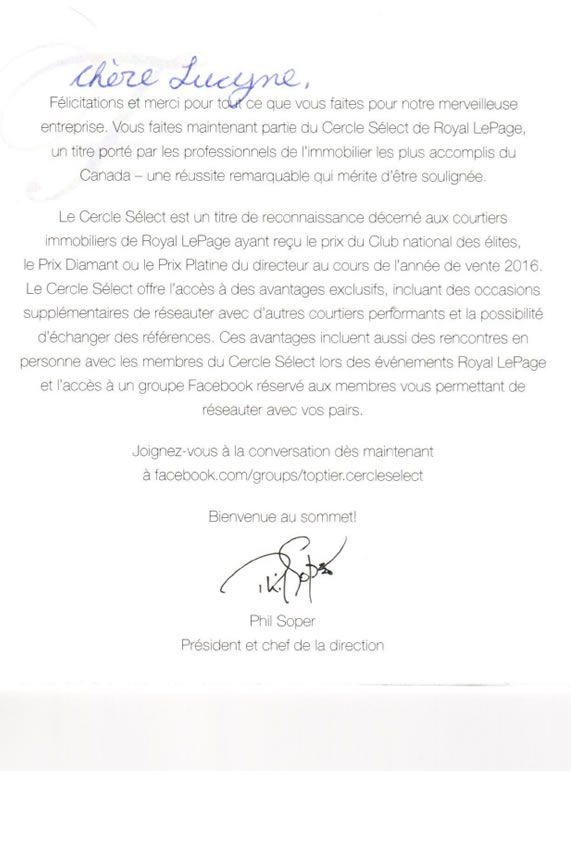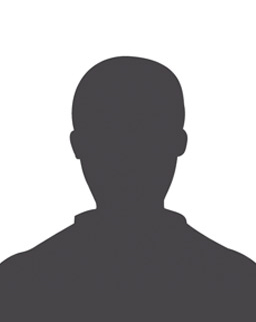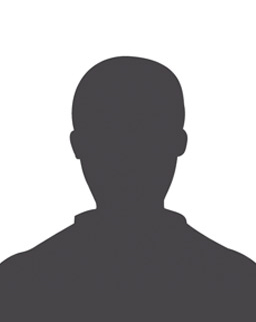 Lucyne, Thanks to you, selling our home was a very quick and pleasant experience. I felt like I was working with a reliable friend who understood our concerns and gave great advice. Thank you and until next time.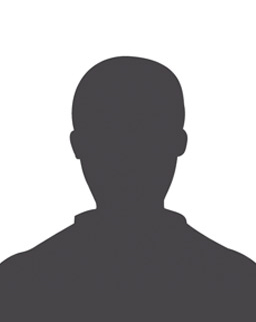 Hi Lucyne, I'm speechless!!! You're the most amazing agent I've ever worked with!! I don't know how you did it. Thank you for the gift. :)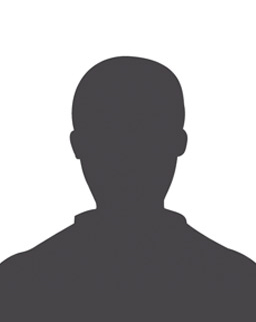 Merci pour tout, tu es l'efficacité incarnée… Même avec tout ce que tu roules en même temps, on a l'impression d'être ton seul client, tellement tu es disponible et efficace. Les gens que tu nous réfères partagent aussi ces grandes qualités. Vous êtes tellement une équipe du tonnerre que cela donne quasiment le goût de recommencer. Ne changez rien... car "vous l'avez l'affaire".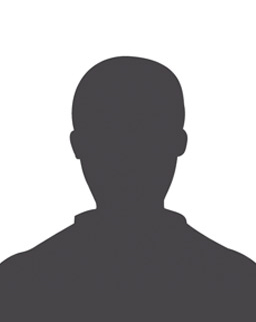 Merci Lucyne de m'avoir représenté en tant qu'acheteur pour ma transaction immobilière. Je réalise qu'il est réellement plus facile d'être représenté par un agent lors de l'achat d'une maison, et ce, à tous les points de vue. Ton expertise, ta grande connaissance de la région et ta disponibilité m'ont impressionné et ont été très appréciés. Je n'hésiterais pas à te recommander à quelqu'un qui rechercherait un courtier immobilier. Merci encore!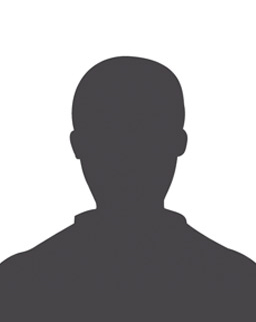 Bonjour chère Lucyne, Félicitations pour la belle "drive" que tu possèdes. Selon moi, ta détermination, ta ténacité et ton enthousiasme sont parmi tes plus importantes qualités. En grande partie, celles-ci explique la raison de ton succès. De grâce, ne les perd pas!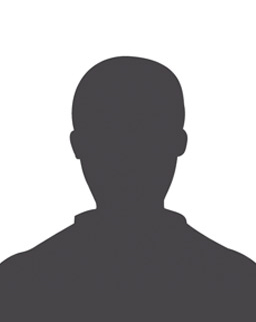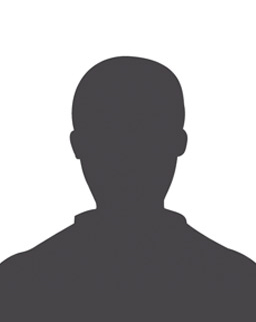 On a personal note, Don and I want to thank you for all that you have done. Since the Earl Jones scandal, we have met a few good people who have really helped us survive, and you were one of them. The day we called to tell you what had happened to us was probably some of the worst days of my life. So when you came over right away and quickly took action to sale/rent our house (including hiring a professional photographer which enabled us to rent our home so quickly), it helped relieve some of our anxiety. Thanks once again, and hopefully, when we get back on our feet, we will be able to contact you for our next country home.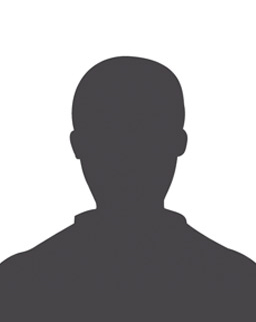 Dear Lucyne, It has been a pleasure to work with you Lucyne. You are an extremely dedicated, hardworking professional person who did everything in your power to ensure we were satisfied clients. While at times selling a house can be stressful for both parties, you assisted us in keeping a positive attitude at all times and you were always extremely confident that we would get it Sold and you came through with your promise. In such a slow market and selling the house at the 1 year mark, I believe is an accomplishment that is greatly appreciated by both myself and my husband. Thank you again, and we wish you continued success. You are the BEST. Sincerely,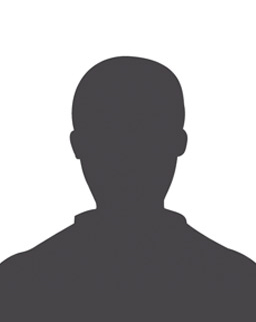 With great satisfaction we are sending a formal thanks to Lucyne Farand for her support in the purchase of our new home. With her knowledge and thoroughness we were able to buy the house of our dreams. A home that we can call our own. In a city that brings us pride and assurance to raise our children. Lucyne made our purchase as simple and as successful as possible. She was always focused on answering our questions, giving us good advice, and finding homes that met our needs. Thank you for all of your efforts on our behalf. We would recommend Lucyne to anyone.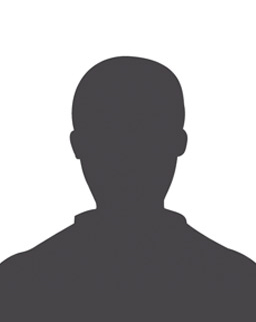 Besoin d'un agent? Avec Lucyne Farand, on vend! Votre présence Fait la différence. Vous êtes un agent immobilier Très apprécié. Votre expérience, Inspire la confiance. La satisfaction du client, Vous mène par devant. Nous vous avons choisie, Et nous en sommes ravis. Femme de réalisations, Nous vous recommandons. Votre support fût très apprécié, Nous allons nous en rappeler. Merci!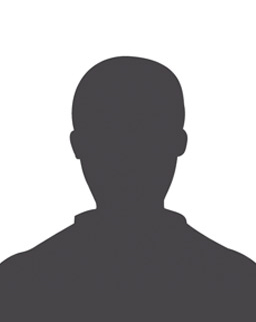 Nous avons récemment connu Madame Farand lors des négociations en vue de l'achat d'une maison de campagne. Cette dernière s'est montrée très professionnelle, gérant de mains de maître les offres et contre-offres entre le vendeur et nous. Elle a mené l'affaire avec tact, nous fournissant toujours l'information pertinente. Ce fut un charme de travailler avec Madame Farand. Nous avons apprécié sa patience et sa bonne humeur."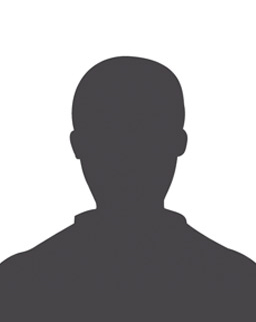 Un gros merci, Lucyne, pour ton professionnalisme et ta gentillesse tout au long du processus de l'achat de notre nouvelle maison. Nous avons beaucoup apprécié ta grande disponibilité et la rapidité avec laquelle tu as toujours su répondre à nos nombreuses questions. Étant nouveaux dans la région, tu as également su nous conseiller au-delà de la simple transaction immobilière. Le processus d'achat s'est déroulé rapidement et efficacement, ce qui nous a permis d'avoir la maison pour Noël. Nous en sommes très heureux. Merci pour tout!